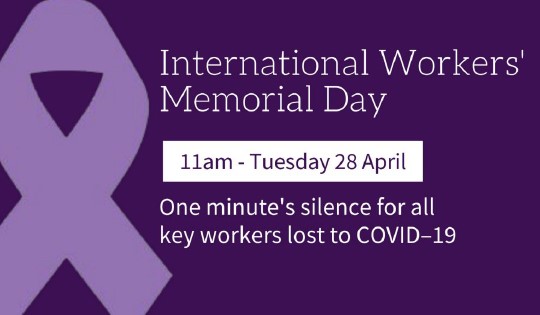 Tuesday 28th April is International Workers' Memorial Day, when across the globe we remember all those who have died because of their work.
The NCOA are proud to support the campaign for a minute silence at 11am next Tuesday which was launched by the Royal College of Nursing, The Royal College of Midwives and UNISON who collectively represent more than 1 million NHS and public sector workers.
This year, this day of commemoration has never been more important. That is why the NCOA is asking all NCA officers to observe a minute's silence at 11am next Tuesday to remember all the health care and other key workers who have already lost their lives to COVID-19.
Steve Bond
National Officer